There is no end to the adventures we can have
it only we seek them with our eyes open"
- Jawaharlal Nehru

---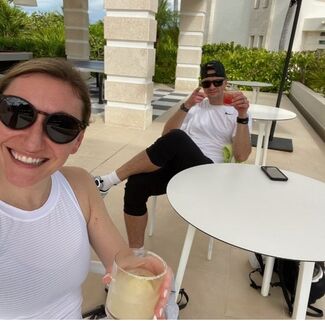 Christa and Andrew in Mexico
January 2022

Donna did it yet again!! We were looking to escape for a belated 3 year wedding anniversary after 2020 and Donna knew just the place! The Beloved surpassed our expectations successfully from the moment we arrived. As a luxurious all-inclusive resort, they took care of every single detail in order to deliver an unforgettable guest experience, as exceptional and unique as it can be. They paid careful attention to offer good food quality, kept the grounds and facilities immaculate and well maintained and provided us with excellent service in order to exceed all of our expectations. The attentive staff made our stay one we will never forget and the employees are truly the stars of this resort. The coffee shop and taco truck were our favorite! We had a room with a private pool but of course Donna took care of us and got us upgraded to a Casita Suite upon arrival. The Covid test was super easy and with the care of Donna, travel was so smooth from start to finish. We cannot wait to plan our next trip with Donna. She truly is the subject matter expert on all things travel!

---
---
---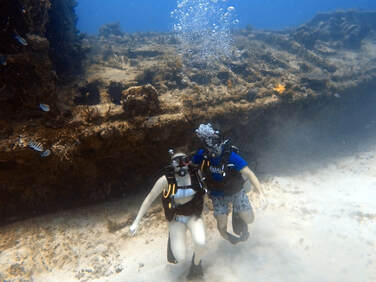 Katie & Matt at Couples in Jamaica, June 2019

---
---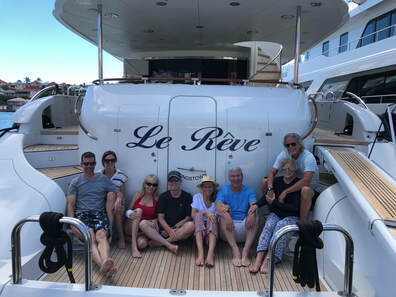 Private Yacht vacation with friends, Secunda Group, March 2019

---
---
Brittany on an NCL cruise to the Bahamas, March 2019

---
---
---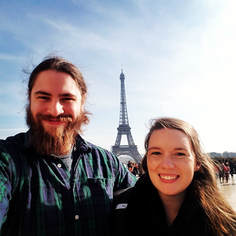 Meredith & Stuart Foster in London and Paris, October 2018

---
---
Sita & Sap, Thailand, November 2017

---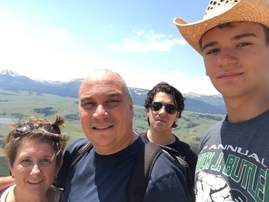 The Blasi Family - Yellowstone & Jackson - July 2017

I was in no mood to plan my trip to Yellowstone and the Grand Tetons In Montana/Wyoming for me and my family of 4. I called upon this well respected travel agent and Donna was a gem. She was easy to talk to and researched every point of our vacation. She gave us ideas, an itinerary, horseback riding and whitewater rafting excursions, beyond perfect hotels, car rental and help with booking the airlines. The trip could not have been more stress free and perfect. To top it off she sent us a well thought out and prepared folder with itinerary, flight reminders, excursion and hotel information along with what to pack and what to see and do on our trip. I won't be using anyone else in the future. Highly recommend!!!

---
---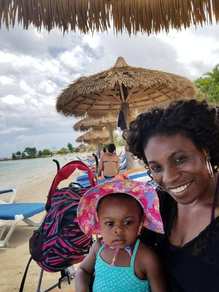 Busola, Kenyatta and Avery in Jamaica - August 2017
We are blown away once again! Donna has helped us plan several vacations now and this latest one was amazing! From the planning phase, Donna was very knowledgeable on Montego Bay, Jamaica and the resorts in that area. She recommended a wonderful family resort and gave us all the information we needed to know it was a great choice. Donna took the time to make sure we were well prepared for the trip and explained all the travel documents. Upon arrival at the resort, we were greeted by our own personal concierge who treated us like guests of honor simply because we were clients of Donna! Talk about an amazing perk! There was even a 24-hour hotline to call if we needed anything or had any trouble! After having an amazing time at the resort, Donna checked in us to ensure we had a great time. We will definitely continue to work with Donna for our future vacations!
---
---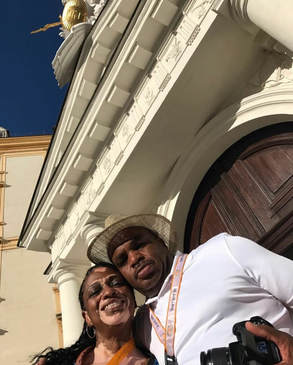 Kim and Dwayne - Munich, Germany June 2017
Donna and her staff are wonderful. She will take the time to walk you through your whole itinerary. I really love the book of documents we had for our first trip to Europe . All the information on safety when traveling was awesome . After going over everything with us she encouraged us to read it thoroughly and to get in touch with her if we had any questions. And we did!! And Donna herself responded with satisfying answers . Thank you so very much for helping us to make this Trip with ease!
---
---
Littlejohn Family cruise to the Caribbean on NCL, June 2017


The trip was our best family vacation ever!!!

---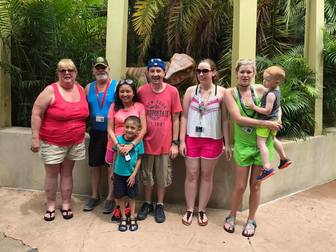 The Hodoly Family. Universal Studios, June, 2017
Want to share the biggest thank-you to Donna for planning our Great Family Vacation

😃

😃

😃

😃

. Highly recommend her services. The Honeymoon Planner Travel Services!!. Her Personal touch was awesome!!!. Can't wait to be able to use again........
---
---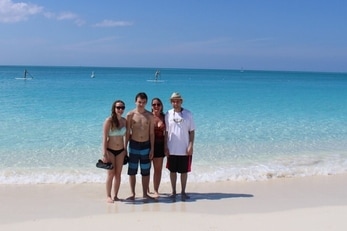 The Frost family vacation in Turks and Caicos, March 2016



---
---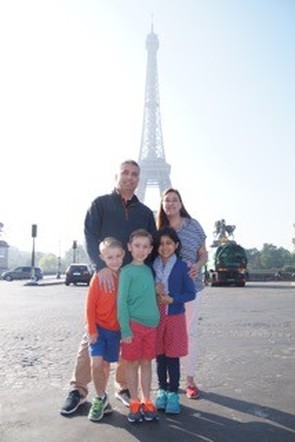 Blando Family, May -June 2016, Europe

Wonderful Vacation! Our family of 5 went to England, France and Italy for a month in the spring of 2016. All of the planning and details handled by Donna was so complete. From the moment we boarded the plane and all thru our trip, we were well cared for. All the reservations and hotel rooms worked around our family needs. The drivers at the airport, transfers and tour guides all spoke English and never rushed us. Traveling with children can be challenging, but with Donna we were organized and had a relaxing vacation. Thank you so much Donna for all your help, we had a wonderful time!

---
---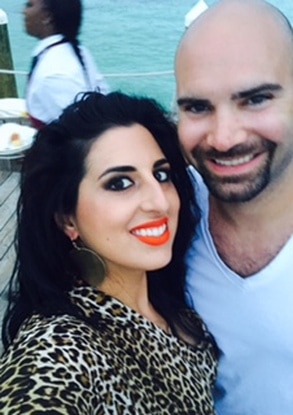 Litsa and Dom Dangelo Sandals Royal Bahamian, Bahamas, June 2016

SECOND VACATION!!! Donna is the BEST!! My husband and I booked another fantastic vacation with Donna. She held my hand throughout all of my travel needs from beginning to end! Tip: GET TRAVEL INSURANCE!! We had to cancel a trip last year and didn't have insurance and we regretted it. This time we had insurance and had to use it because our flight was cancelled. Donna sends you this amazing package in the mail with a VERY handy booklet with all of your travel information. This booklet is our travel bible every time we go on vacation. She is always there for you and responds IMMEDIATELY! I have contacted her during the craziest hours and she always gets back to me! She takes care of EVERYTHING ! It's always a FLAWLESS experience when booking with her! Choose Donna! You WON'T be disappointed!

---
---
Stackhouse & Adeagbo Family Cruise


Western Cruise, Dec. 2015
Thanks so much for all your help with booking this cruise. We couldn't have done it without you!
---
---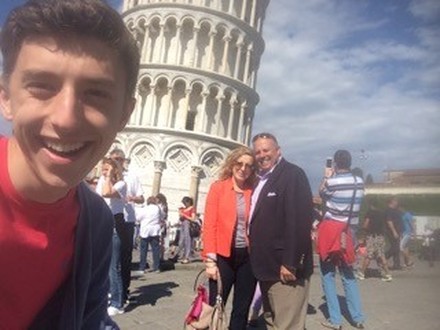 The Sanchez Family Italy Trip, May 2015

Donna is easy going, flexible and not pushy. She worked diligently to plan an entire two week trip to Italy with a less than 1 week notice! Mostly, she has great connections in Italy (Hotel locations, etc…central to everything) and was able to provide helpful suggestions. I also can provide some helpful hints when and if ever interested.

---